Understanding Blockchain Architecture
What is a Blockchain Technology?
A blockchain is a digitized, decentralized, public ledger of all cryptocurrency transactions. Continually developing as 'finished' obstructs (the latest exchanges) are recorded and added to it in sequential request. It permits advertise members to monitor computerized cash exchanges without focal recordkeeping. Each node (a computer connected to the network) gets a copy of the blockchain, which is downloaded automatically.
Blockchain provides a shared ledger technology so that one can use to record the history of transactions. Blockchain uses consensus to commit transactions, so each member has a copy of the same ledger.
Components in Blockchain architecture
However, the blockchain architecture components of ledger, smart contract, and consensus can be generalized and implemented in many different ways, leading to various possible blockchain projects. These projects usually involve creating other cryptocurrencies (or alt-coins), but the diversity in blockchain-related project ideas is growing quickly.
Ledger
A ledger can be described as of any transaction done and maintained in decentralized systems to eliminate the need of centralized system and to check the manipulation.
A ledger often consists of two data structures
Blockchain
A linked list of blocks
Each block describes a set of transactions
Immutable – blocks cannot be tampered
2. World state
An ordinary database (e.g. key/value store)
stores the combined outputs of all transaction
Not usually immutable
See a transaction end-to-end and reduce vulnerabilities
The blockchain distributed ledger protects against vulnerabilities of errors, fraud, and misunderstanding, remodeling supply chains in industries from diamond trade to flower exports. The advantages of blockchain are crucial to enterprises:
Distributed blockchains work as a system of record that's shared among participants of the business network, eliminating the necessity to reconcile disparate ledgers.
Blockchains are permissioned. every member of the network has access rights in order that confidential information is shared on a need-to-know basis.
Security is essential. consensus is needed from all network members, and every one valid transactions are for good recorded. No one, not even a system administrator, will delete transaction data.
Enterprises that use blockchain will lower transaction costs, accelerate transaction process, and provide security and trust to their customers.
Smart Contracts
A smart contract is a piece of software that stores rules for negotiating the terms of a contract. Automatically verifies the contract and then executes the agreed terms.
Blockchain coupled with smart contracts technologies removes the reliance on central system between transacting parties. Where untrusted parties can transact directly with each other using smart contracts. Smart contracts are stored on the blockchain which all parties have a copy.
The smart contracts can execute agreed stored process when triggered by an authorised/agreed event just like traditional systems.
However, all contract transactions are stored in chronological order on the blockchain for future access along with the complete audit trail of events.
If any party tries to change a contract/transaction on the blockchain all other parties can detect and prevent it.

Consensus Network
A consensus network consists of two algorithms
Proof of Work
In this miners mine the next block (a set of transactions) in the chain by racing to solve a extremely difficult cryptographic puzzle. When they mine the block, as a reward for his or her efforts, the miner receives 12.5 newly minted bitcoins – and a small transaction fee.
However, in spite of the fact that a show-stopper in its own right, bitcoin's verification of work isn't exactly great.
Basic reactions incorporate that it requires gigantic measures of computational vitality, that it doesn't scale well (exchange affirmation takes around 10-an hour) and that the lion's share of mining is concentrated in regions of the reality where power is shoddy.
Bitcoin maker Satoshi Nakamoto woke us up to the capability of the blockchain, yet that doesn't mean we can't continue hunting down quicker, not so much incorporated, but rather more vitality proficient agreement calculations to convey us into what's to come.
While not a thorough rundown, coming up next are a couple of the elective methodologies being shown around out there.
Proof of stake
The alternative method to proof of work is proof of stake.
In this type of algorithm,  a "validator" invests in the coin of system rather than to mine blocks.
Note the term validator. That is on account of no coin creation (mining) exists in proof of stake. Rather, everyone of the coins exist from the very first moment, and validators (likewise called stakeholders, since they hold a stake in the framework) are paid entirely in transaction fee.
In proof of stake, your possibility of being picked to make the following square relies upon the division of coins in the framework you claim (or put aside to stake). A validator with 300 coins will be three times as liable to be picked as somebody with 100 coins.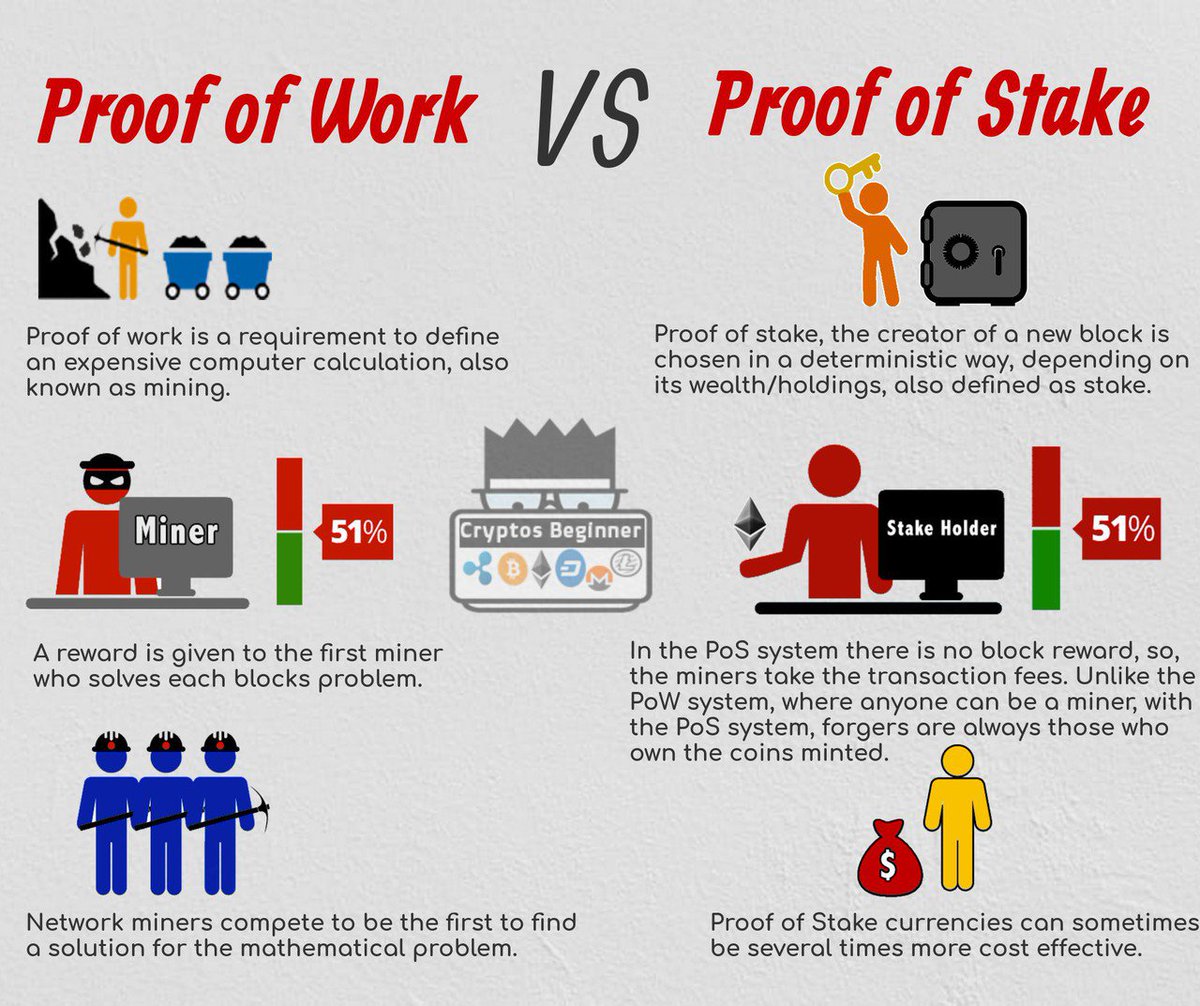 Event
Event handlers are components configured to listen for changes to the blockchain or the connected endpoints, and to automatically invoke appropriate enterprise logic in response to these changes. They typically work in conjunction with the blockchain APIs and data distribution transport, and may be bundled or created as micro-services within the enterprise architecture.
Membership Services
Membership Services authenticates, authorizes, and manages identities on a permissioned blockchain network.
The membership services code that runs in peers and orderers each authenticates and authorizes blockchain operations. That is an a PKI-based implementation of the Membership Services provider (MSP) abstraction.
Wallet
In order to create cryptocurrency transactions using the blockchain technology, you would like to own a reference point for the transaction.
This could be available in the form of a blockchain wallet, additional usually remarked as a Bitcoin or Litecoin wallet. However also called a cryptocurrency wallet, mobile wallet, and plenty of alternative names.
Before the name confuses you, it's not an actual physical (or even digital) wallet that homes your cash. It's a reference that's linked to an application that you simply will manage your transactions from.
The blockchain wallet simply stores your personal key. That is an integral a part of your multi-crypto transaction. Without a personal key, you can't buy, sell or trade your Bitcoin or Litecoin.
System Integration
The fundamental blockchain architecture creates a distributed system of record that any party will verify. This record as a whole may be terribly massive, however anyone node will store a district of it or a simple encryption key so as to structure a specific path of transaction.
However, this makes it straightforward to trace transactions associated with particular IoT device with minimal storage or process needs on every node.
That may be combined with information components gathered from sensors within the field or from people or firms involved in supply chain processes.
The underlying principle of a blockchain relies on the notion of a proof-of-work, using cryptographic techniques to verify separate holders of a collective system of record.
However, the responsibility of the holders of various items of this distributed system of record is quickly verified with an easy cryptographic operation. The blockchain algorithmic program forces record holders to feature new information into the blockchain as a part of their proof-of-work.
Blockchain Architecture Reference
To know more about Blockchain Smart Contracts Click Here